Planetary nebula in constellation Andromeda.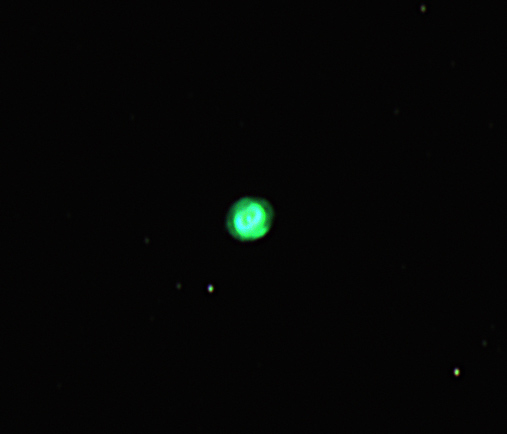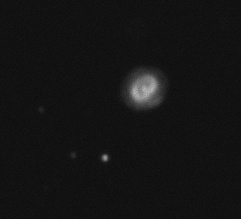 Details of the nebula in blue light. Central star is easy to find.
Telescope:
ITelescopes Telescope-7
0,43m (17inch), f/6,8
(Located to Spain)
Camera:
SBIG STL-11000M
0,63 Arc secs/pixels
Exposure:
Luminance: 3 * 60s
Red: 3 * 60s
V (Photometry Visual, close to green): 3 * 60s
Blue: 3 * 60s
Date:
22 May 2012
The nebula in
Wikipedia
.